Interview by Monika Bullette
2017 is Meredith Keating's SIXTH year of participating in Delaware Fun-A-Day! We talk about beards, connecting with millennials, embracing color, and her ultimate Star Wars dedication. Thank you, Meredith!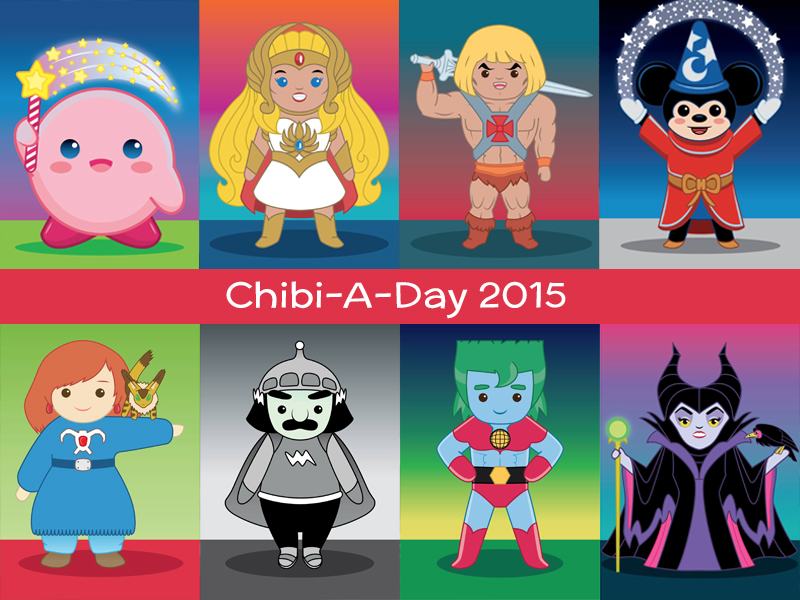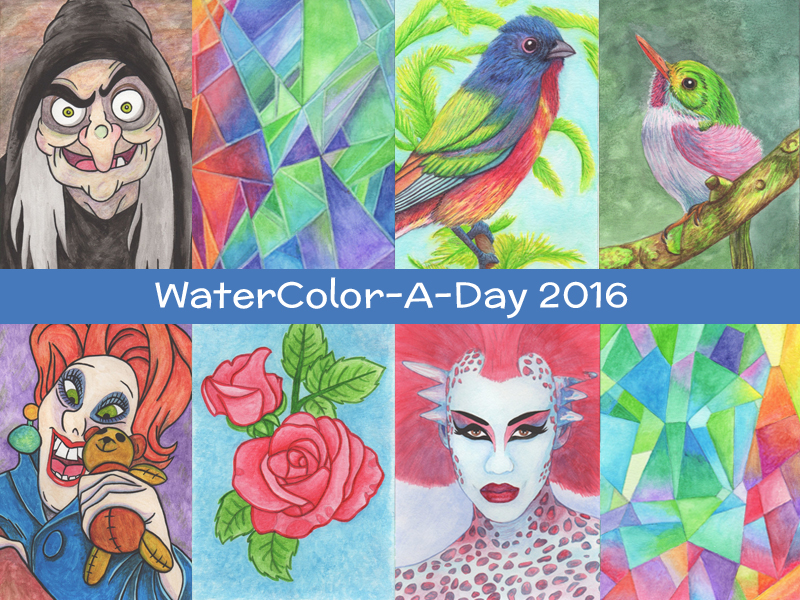 We like to know how people are connected to Delaware - are you a resident, born and raised?
I was born in West Chester, PA on 707 Meredith Street (where my parents lived at the time). They SWEAR I wasn't named after that street *eye roll* but I actually think that's pretty cool. My folks split up pretty early on and my Dad, older sister Cait, and I moved into a house in Delaware City when I was about 4 years old. We had a chunk of family already established there, my late great-grandmother Ruth White who owned Dragon Run Antiques, my late Aunt Krissy (who later opened and owned the ice cream shoppe that's there now), and my late Aunt Trina and her daughters. It wasn't long after that my dad remarried and we moved to Middletown where I went to school 3rd-11th grade. I moved to Maryland when I was 16 and graduated from Rising Sun HS. Although I've been in Cecil County ever since, Delaware still very much has an emotional hold on me because of childhood memories and family ties, so I still consider myself a Delawarean.

This will be your SIXTH year participating! Did you have a favorite project from your past Delaware Fun-A-Days? Any Artists you are hoping to see participate again?
I have thoroughly enjoyed each project I've completed for different reasons so it's really hard to choose a favorite! But since I have to choose, then I will say that my first project completed for the first-ever Delaware Fun-A-Day was my favorite, and is actually one I hope to revisit. That project was called Beard-A-Day, and it was a photo exploration of my boyfriend Brandon's beard. Each day we dressed and staged him as a different bearded character (for example, a Sea Captain, a Leprechaun, a Fisherman, a Lumberjack, etc) and took a photo of him. I see a Revenge of the Beard collection coming in the future where we'll be exploring yet more bearded characters!
 
As for other participating artists I hope to see again, that is a tough decision because I've seen a TON of awesome talent over the years. Aside from my own family and friends who participate regularly and always do fantastic work (to name a few: Caitlin Fox, Evelyn Fox, Brandon Boas, Sam Chamberlain, Melanie McKay, and Heather Mackey a.k.a Hellien Art) there are two folks in particular who are still so vivid in my mind from just this past year. The first is Sheila Sunshine who did a collection of mainly color-pencil illustrations that were so cute. She blended together these subtle changes in color by using the texture of the paper, and I love looking at her art. Truthfully I've known Sheila a very long time (14 years!) and I've seen her work with paint and digital art and she never fails to impress no matter what the medium is, so I always love to see more. The second artist is Erin Erskine whose Ultra Violet collection, as a whole, entranced me. To focus on a color palette the way that she did, I thought was absolutely fantastic, and I would love to see more. I wonder if this year she will do a similar project but with a new color - I can't wait to find out!
 
There are many other talented artists I know who I believe SHOULD jump in on DE-Fun-A-Day if they can find the time: Sharon Brubaker, Val Walton, Jason Cambria, Laura Marziano, and Mary Targonski. I'd love to see work by these folks.

What advice can you pass on for this year's first timers?
Without a doubt - don't get discouraged about the quality of your work, the content of your work, or the number of "finished" pieces you'll have by the end of the month. Do what you can, with what you can, and enter whatever you have accomplished into the group show at the end of the month. Despite whatever that little voice in your head might be telling you - you are valid and so is your contribution to the arts, and everyone is going to enjoy seeing what you made all month long, and talking to you about it. The whole point of trying to create a piece of artwork everyday for a month is to just get back in the saddle and ENJOY yourself while tackling some new artwork. Keep creating!

What kind of music do you listen to while you work?
I don't listen to a lot of music (I usually put on a show or movie in the background, particularly things I've seen 100 times so I'm not distracted). I'm low key obsessed with classic movies (anything on TCM), sci-fi, and 2D animation (think Don Bluth, Disney, etc). When I do listen to music, these days, it is usually Nick Bertke a.k.a. Pogo (on Youtube) and any of his related channels - I like all of his music. It's a lot of remixed sound bytes from movies put together with nice beat tracks. Each song is a scattered/choppy mess, and it resonates with me on a personal level because my memory is choppy in much the same way.

How do you know a work you've made is good?
That is a very tricky question for someone with my upbringing. In my family, when I was growing up, if anyone started getting too proud, or too confident, or too "good" at something, it was suggested that they settle down and eat a big piece of "humble pie". To "eat humble pie" is to be knocked off your "high horse". As a result of that, and my anxiety, I'm never really sure that something I've done is actually good, so I complete the work when I feel happy with it (usually after lots of sparkle and color has been added).
 
What teacher did you learn the most from in school?
Mr. Clinton Gaskill, my 11th grade AP English teacher, and 12th grade Creative Writing teacher at Rising Sun HS, hands down. He was very encouraging and I think my first honest-to-goodness fan. He really enjoyed my writing and he let me explore my thoughts and feelings (which at the time were pretty dark) in a constructive way that helped me grow as a writer, a poet, and a person in general.

You will be teaching Creating a 16 Bit Platformer Summer Camp (https://www.facebook.com/events/808306169347774/) and other digital skills at Cecil College Summer Camps - how do you approach working with 13-17 year olds who have grown up with the internet/cell phones/fanciness?
 
Putting together summer camp ideas for teens, at my current age, is a pretty easy process because it turns out we're technically all part of the same generation still: Generation Y a.k.a. Millenials. This means that we have a lot in common in terms of our pop culture (tv shows, movies, books), growing up with access to the internet at our finger tips, and even a lot of our parents are the same age. For example, my youngest sibling Bethany just turned 17. That's an 11 year age gap, but because I still watch cartoons, read comics, play video games, and nerd out, I stay hip to the lingo and trends, at least of teens who would take this summer camp!

My approach to actually working alongside teens is to show them the process, then listen to their ideas about how they want to make it their own (using the base I've provided), and then I help them bring that idea to fruition. Their ideas are exciting because they've had access to Youtube, gaming consoles, and smart phones, so they have a large frame of reference. Millenials (which I would consider those born after 2000 to be) get a lot of grief for this false perception that they think they're unique and they're going to be celebrities (the accusations go on). But the reality is that they aren't as afraid (as previous generations) to really go for their dream. Society is becoming ever more perceptive to people outside the box, and technology has opened up a whole world of occupations: innovative thinkers welcome! And again, there's a false perception that these teens will enter the world and not work as hard, if at all, but what hard looks like these days is different then what it looked like for our parents. Thanks internet fanciness!

You are a Star Wars Fan! What is the most fanatic thing you've done?
For sure, the most fanatic thing I've done as a Star Wars fan is get a whole full color Star Wars tattoo sleeve on my left arm. You can read my client feature interview about the tattoo here! I've been a Star Wars fan for as long as I can remember thanks to my Dad. My sleeve started with Mara Jade from the expanded universe because she's one of my favorite characters. We built the tattoo up over a year and half, and added Darth Vader, the 2nd Deathstar, Cloud City, the Millenium Falcon, Luke Skywalker, some tie-fighters, Bobba Fett firing his way out of the Sarlacc pit, the rebel symbol, the bounty hunter symbol, R2-D2 with a projection of Princess Leia, and C3PO. We tied it all together with a super colorful galaxy.

My tattoo was done by Becca Tozer from Tattoo-Icons in Perryville, MD and she is AMAZING. I highly recommend having your work done there, and as a bonus it's right next to Johnny's Sushi House which serves delicious food!

Tell us about your 2017 project, please!
I traditionally focus on doing very colorful projects. My first year was colorful photography for Beard-A-Day, my second year was colorful candy, my third year was colorful fan art, my fourth year was colorful chibis, and last year were colorful watercolor paintings. THIS year, I'm going to make a Coloring-Sheet-A-Day, which will be compiled into an adult coloring book at the end of the month. This project is heavily inspired by a client of mine and a local author, Sharon Brubaker and her Green Man Series. The illustrations will center around nature, and Celtic imagery.

If you could trade artwork with any five artists, who would they be?
1. Lisa Frank
2. Clive Barker
3. Don Bluth
4. Gregory Gallant pen name Seth

Where can people check out more of your work?
I own a company called Grunge Muffin Designs and professionally I'm a graphic and web designer. When I go to shows and have my art available for purchase I keep it under my company's name. To view my professional services and client work, please visit:
Website: http://www.GrungeMuffinDesigns.com
Facebook: https://www.facebook.com/GrungeMuffinDesigns/
Instagram: https://www.instagram.com/grungemuffindesigns/
LinkedIn: https://www.linkedin.com/company/grunge-muffin-designs
To view my personal work and illustrations, please visit:
Etsy: https://www.etsy.com/shop/grungemuffindesigns
Instagram: https://www.instagram.com/meredithskeating/